Featured Resource
Frontier Life
provides over 240,000 images and 7,895 documents pertaining to the frontiers of North America, Africa and Australasia. This collection has a wealth of primary source documents including 68% of the collections dedicated to North America, and 20% of that material specific to Canada. 
Featured AU Press Book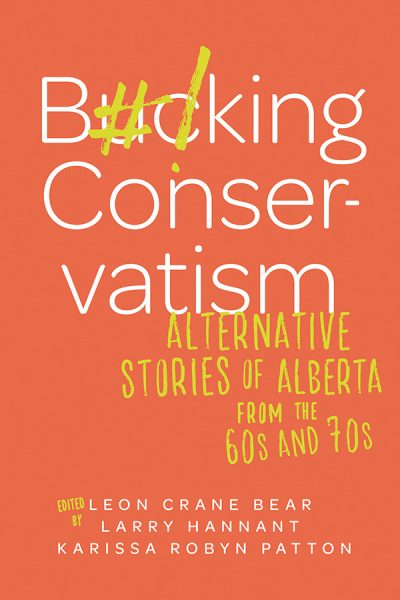 Bucking Conservatism
edited by Leon Crane Bear, Larry Hannant, and Karissa Robyn Patton
With lively, informative contributions by both scholars and activists, Bucking Conservatism highlights the individuals and groups who challenged Alberta's conservative status quo in the 1960s and 70s.
Featured Tutorial
Creative Commons & Open Resources Guide
The purpose of this guide is to explain what open resources are, what Creative Commons (CC) is and how it works, and the differences between the two. It is also intended to highlight resources that you can find online that are released under open or CC licenses.