Featured Resource
Gale OneFile: Gender Studies
This database provides full text access to articles in subjects such as gender studies, health and medicine, multicultural studies, sociology and social work, and women's studies. It provides balanced coverage of this significant aspect of culture and society. This database includes topics related to gender studies, family and marital issues, and more.
Featured AU Press Book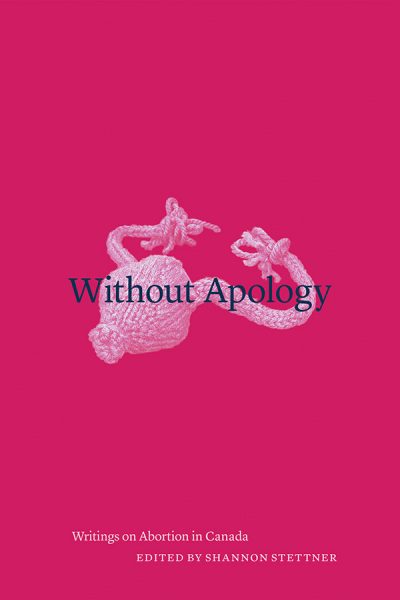 Without Apology Writings on Abortion in Canada
edited by Shannon Stettner
Until the late 1960s, the authorities on abortion were for the most part men—politicians, clergy, lawyers, physicians, all of whom had an interest in regulating women's bodies. Even today, when we hear women speak publicly about abortion, the voices are usually those of the leaders of women's and abortion rights organizations, women who hold political office, and, on occasion, female physicians. We also hear quite frequently from spokeswomen for anti-abortion groups. Rarely, however, do we hear the voices of ordinary women—women whose lives have been in some way touched by abortion. Their thoughts typically owe more to human circumstance than to ideology, and without them, we run the risk of thinking and talking about the issue of abortion only in the abstract.
Featured Tutorial
Women & Gender Studies Research Guide
This guide is intended to help you learn about Women and Gender Studies resources and information sources. It is not meant to be a comprehensive list of available sources, but instead is designed to help you begin exploring different resources.