Featured Resource
WestlawNext Canada provides access to the decisions and legislation that make up the law. It also includes supporting documents -- court filings, commentary, legislative history, and pending legislation -- which let you look behind decisions and current legislation to get a fuller picture. Finding Tools organize the law by issue and enable you to discover and tie together all the relevant authorities.
WestlawNext Canada subscriptions include LawSource & LabourSource
Featured AU Press Book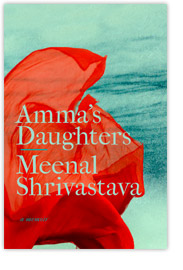 Amma's Daughters: A Memoir
by Meenal Shrivastava
In this re-memory based on the published and unpublished work of Amma and Surekha, Meenal Shrivastava, Surekha's daughter, uncovers the history of the female foot soldiers of Gandhi's national movement in the early twentieth century.