Featured Resource
The National Film Board of Canada (or simply National Film Board or NFB) is Canada's public film and digital media producer and distributor. An agency of the Government of Canada, the NFB produces and distributes documentary films, animation, web documentaries, and alternative dramas.
Featured AU Press Book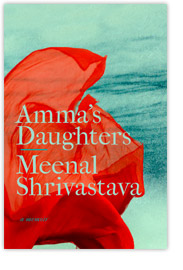 Amma's Daughters: A Memoir
by Meenal Shrivastava
In this re-memory based on the published and unpublished work of Amma and Surekha, Meenal Shrivastava, Surekha's daughter, uncovers the history of the female foot soldiers of Gandhi's national movement in the early twentieth century.